​Welcome
Notice: We have changed our Club weekly meeting format. Our regular morning meetings at 7;30 am will continue on the first and third Tuesday of the month. The second and fourth Tuesday will be evening meetings starting at 6 pm at various locations on and off the Island. (Please check the calendar on the right lower part of this page for actual meeting dates, start time, and location.)
Kiwanis Club of Topsail Island Area
​ We are an eclectic mix of ages, genders, occupations, backgrounds and interests. We are all passionate about making our community and the world a better place for children so they can thrive. Our members come from the communities of Hampstead, Holly Ridge, North Topsail Beach, Sneads Ferry, Surf City, and Topsail Beach, North Carolina.
​We are an organization of volunteers dedicated to "Improving the world one child and one community at a time", in keeping with the defining statement of Kiwanis International.
---
What's New, What's Happening ….
Officer Installation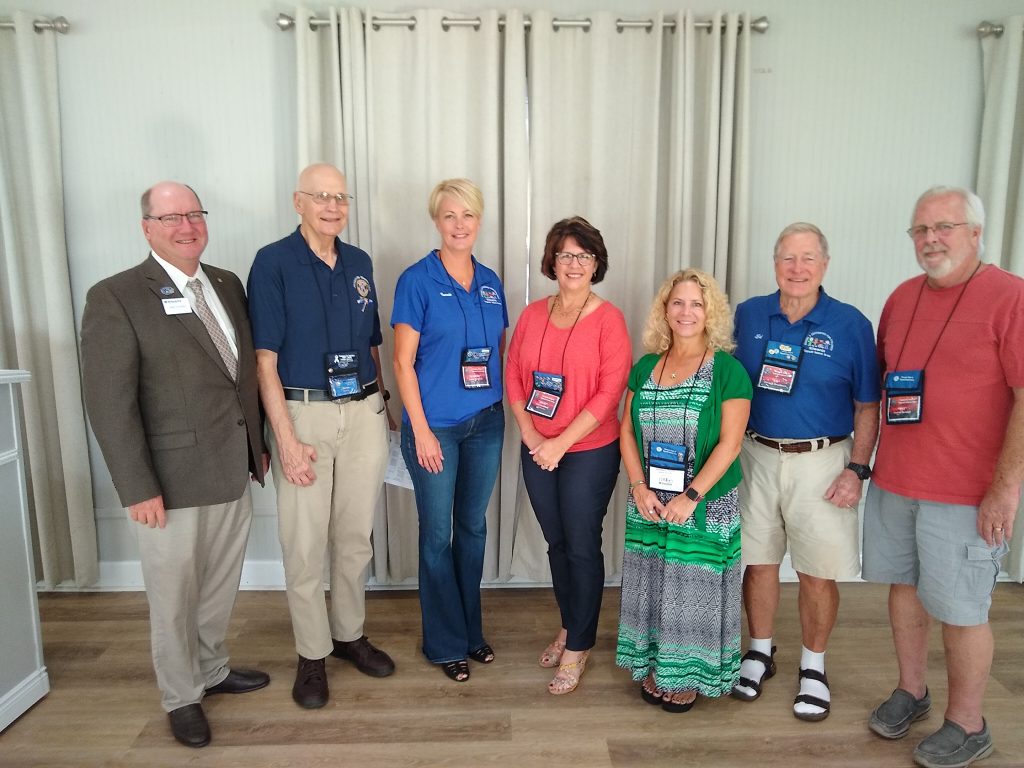 Kiwanis Cottage Project
This week club members brought diapers to support the girls at the Boys and Girls Home in Lake Waccamaw. More …….
Carolinas District of Kiwanis International
Education and Leadership Conference — Greenville, SC – August 28, 2021. Read summary by Tim Horner …………
Aktion Club Initiated
On Tuesday, August 17, our club initiated an Aktion Club to serve the needs of young adults with disabilities….Read More
Governor's Volunteer Awards
Diane Cavanaugh was selected for the Governor's Volunteer Service Award that honors the true spirit of volunteerism by recognizing individuals, groups and businesses that…..Read More

---
Recent Events ….
First ever nightly meeting of our Club was a social get together held at the Cove …See More…
We have had an amazing group of speakers this year, so check out the 'Speakers' tab to see their stories. https://k11483.site.kiwanis.org/speakers/
The Club Board of Directors has been meeting monthly trying to envision new ways to develop fund raisers for 'Kids Need Kiwanis.'
---
Interested in learning more? Please contact us or apply to join our Kiwanis club here
---
Meeting Location: First and Third Tuesdays