Scholarships
Scholarship Program
Key Club and Trade School Scholarships
The Kiwanis Club of Topsail Island Area is pleased to continue its long standing commitment to the young people of Onslow and Pender Counties. For 2023 the awards will include one Key Club Scholarship in the amount of $3,000 to a graduating senior at each high school who are members of Dixon High School Key Club or Topsail High School Key Club. ​​In addition, the club will award scholarships for students pursuing a trade school post-secondary education in the amount of $1,500 each for Dixon High School and Topsail High School. These scholarship awards recognize academic achievement and service. Funding for these scholarships comes from fund-raising activities conducted throughout the year by the Kiwanis Club of Topsail Island Area and the Kiwanis Foundation of Topsail Island Area working jointly to award these scholarships.
The Topsail Island Area Kiwanis Club members also contribute directly to our scholarship fund through our Kiwanis Foundation with voluntary donations to recognize their birthday and anniversary each year. Typically, members donate one dollar for their age in years as well as one dollar to honor each year of their marriage or remembrance of their anniversary.
Checks for the scholarship fund should be made payable to: Topsail Island Kiwanis Foundation
Madison C. Yingling Legacy Scholarship
The Madison C. Yingling Legacy scholarship is available for $3,000 to a graduating senior (starting 2022) who is the child, grandchild, or great-grandchild of a current member of the Kiwanis Club of Topsail Island Area regardless of High School attended. This scholarship award recognizes academic achievement, community service, leadership, and the possibility of financial need. Funding for this scholarship was donated in recognition of Madison C. Yingling.
---
2022 Scholarship Recipients
Key Club Scholarships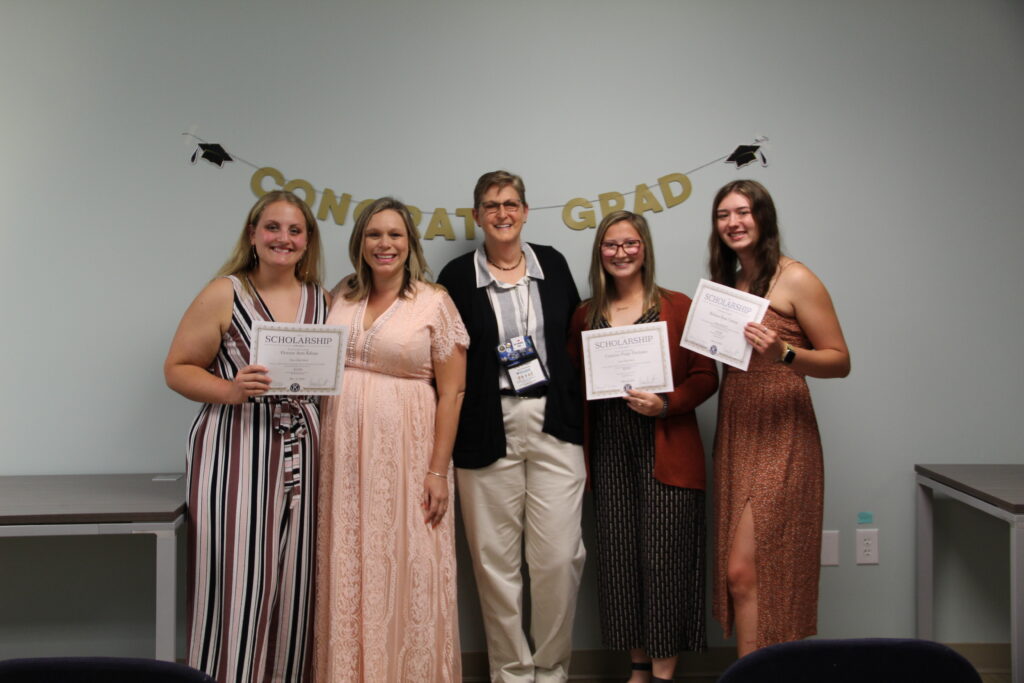 Key Club Scholars for 2022. lf-rt. Gracey Edens; Ms. Shannon Boone, Key Club Advisor, Dixon High; Eva Kreiger, Scholarship Chair, Kiwanis Club; Caraline Patane; and Melissa Cowen
All photos courtesy Michell Hostetler
Eva Kreiger, vice-president and scholarship chair, read a summary of each recipients' application statement and/or from a recommendation letter before presenting the certificate to each scholar
Melissa Cowen. The best way to better help our community is by just reaching out and seeing what others are in need of. My motto in life is to help voice the troubles of those who cannot speak for themselves. This allows me to advocate for those in need, especially those who are too ashamed, scared, or even too small to be heard. This is because no one deserves to stand in the darkness alone even if all you can do is lend a hand to hold through the tough patches that could change someone's life forever.
Congratulations Melissa!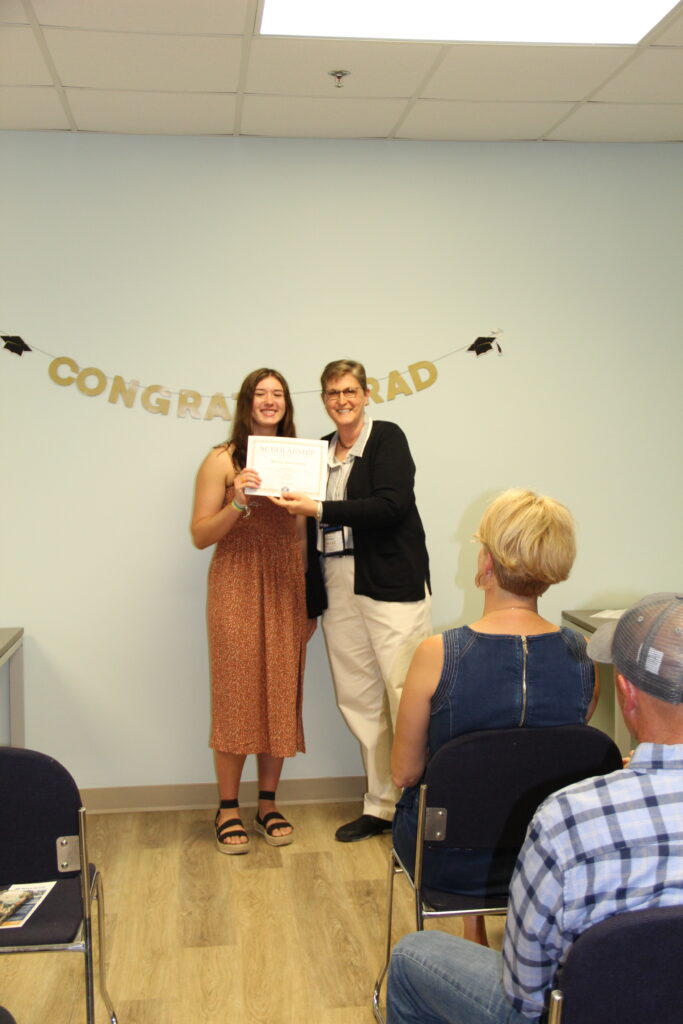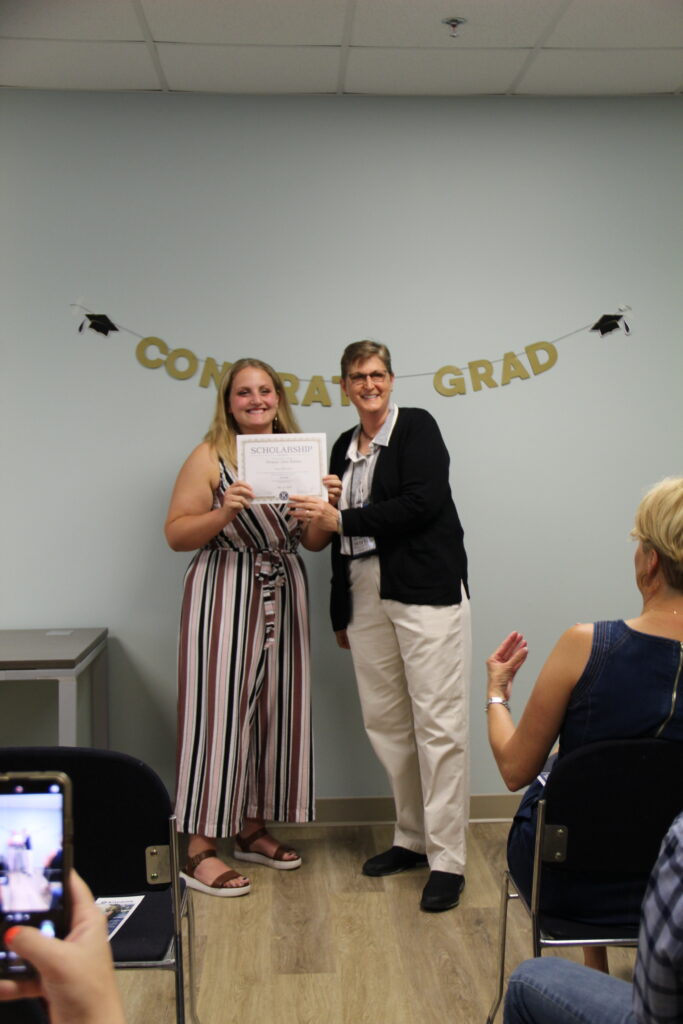 Gracey Edens. All it takes is care and effort, and with that I truly believe you can change the world. Kindness comes in many shapes and sizes. Sometimes it's a compliment or holding the door, and sometimes it's picking up trash and cleaning highways. No matter the size, kindness is what keeps the world going round. It sparks new ideas and improves mental and physical health.
Congratulations Gracey!
Caraline Patane. Letter of recommendation from Laura Voss, President, Coastal Carolina Artists & Crafters Guild – She approached and offered to do a fundraiser for us. She took the initiative to obtain the popup tent, tables, chairs and even made a sign that lit up to explain the purpose of the fundraiser.
Congratulations Caraline!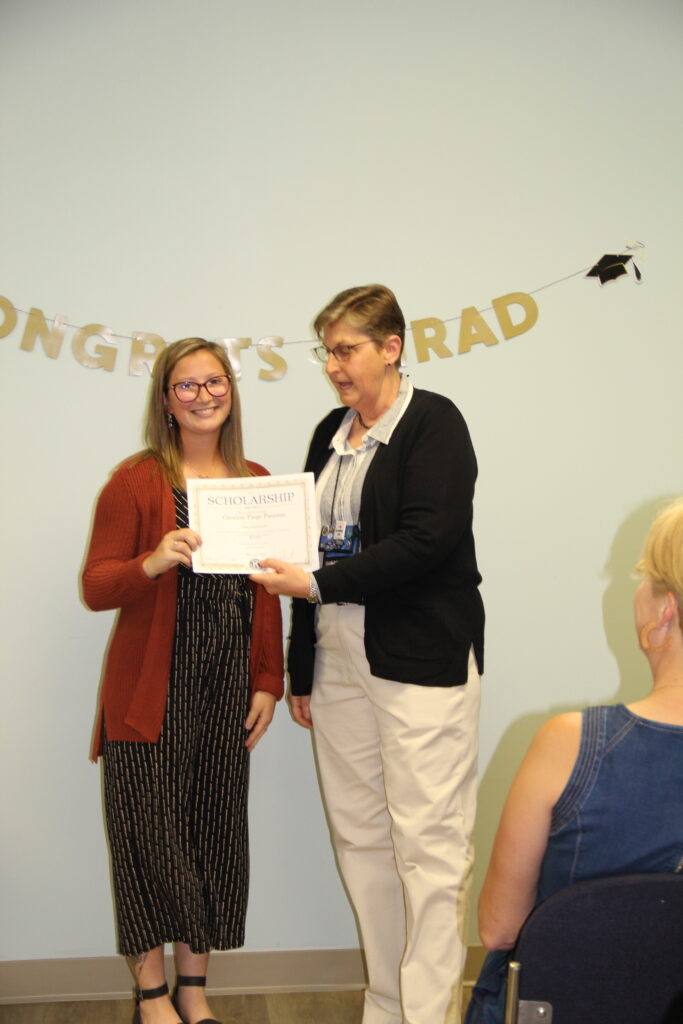 ---
Madison C. Yingling Legacy Scholarship
The Light
An Essay by MaKenna Cokor, our 2022 Madison C. Yingling Legacy Scholar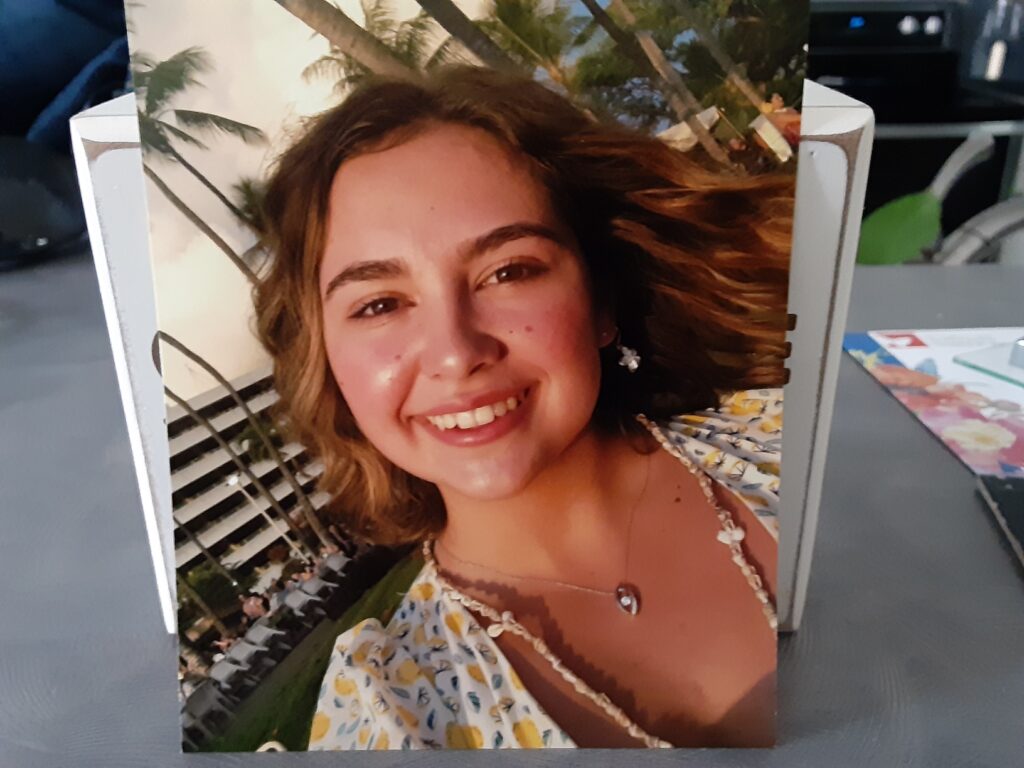 "Some people have a light inside themselves, something that everyone can see and feel. It's warm and welcoming, and everyone wants a piece of it. My Grandpa has that light. You feel it when you see him, when one of his students or athletes recognize him, and like everyone else I've wanted to live in his light. My Grandpa has lived a life of care and devotion through teaching, coaching, and parenting. He has touched so many lives in the most positive way, and he has inspired me to do the same. I learned from him to be kind, caring, and strong."
Congratulations, MaKenna!
---
2021 Scholarship Recipients
---
2019 Scholarship Recipients
The recipients of the 2019 Key Club Scholarships were recognized at the Kiwanis Scholarship Breakfast reception held May 21st at the Surf City Welcome Center. Dave Stipes, Member, Scholarship Committee, presented the Club scholarships on behalf of the Club. Each scholarship student received $2,000 to help them with their upcoming college expenses. Congratulations Scholars!
---
2018 Scholarship Recipients
The recipients of the 2018 Key Club Scholarships were recognized at the Kiwanis Scholarship Breakfast reception held May 22nd at the Surf City Welcome Center. Steve Cokor, Scholarship Committee, Chair, presented scholarship certificates to Jessica Blackburn, Dixon High School, Nick Sanders, Dixon High School, Julia Nasco, Topsail High School and Mary-Clare Farrell, Topsail High School. Key Club advisors are Don Martin, Natalie Rouleau, Andrea Carter, and Tim Horner.