Key Club International
Key Club International is the high school organization sponsored by Kiwanis International. Key Club assists Kiwanis in carrying out its mission to serve the children of the world. High school student members of Key Club perform acts of service in their communities, such as cleaning up parks, collecting clothing and organizing food drives. They also learn leadership skills by running meetings, planning projects and holding elected leadership positions at the club, district and international levels.
---
Dixon High School – Key Club
Mission : To enable Dixon High School students to realize their full potential.
Vision: Excellence in Education
Purpose: To educate students for a successful future.
Club Advisors and Kiwanis Leaders
The Dixon Key Club Faculty Advisor is Ms. Shannon Boone. The Kiwanis Advisor who assists the club is Eva Kreiger.
Topsail High School – Key Club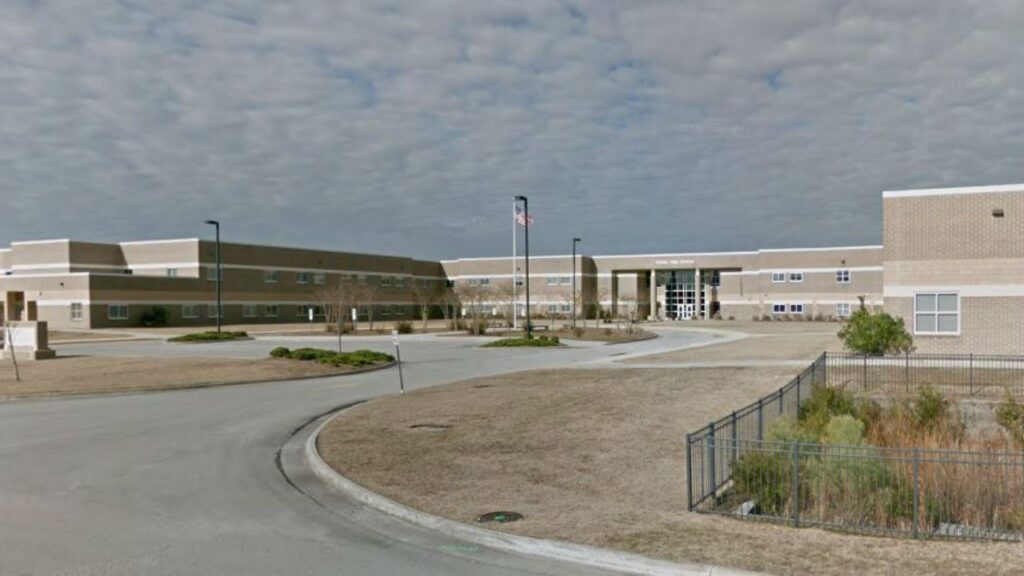 Our club is assuming support for the Topsail High Key Club as the Hampstead Kiwanis Club regroups. The Topsail High Key Club advisor is Sherry Sliwa. The Kiwanis Advisor who assists the club is Bridget Stump.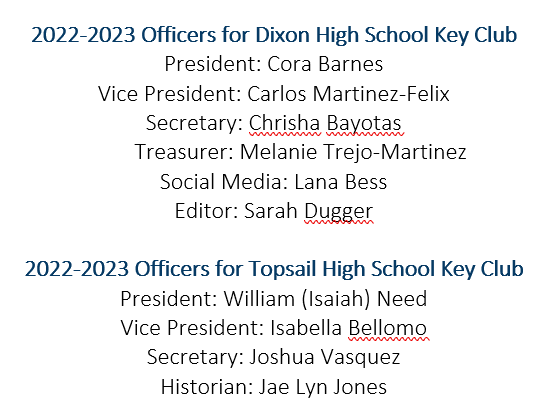 Dixon High Key Club
2021 Projects
Diaper Drop Raffle to benefit the Diaper Bank of NC – Lower Cape Fear Region collected diapers at various school events along with baby wipes. A raffle was held in conjunction with the collection effort to support the Diaper Bank of NC.
March of Dimes Walk: Saturday 10/9 from 10am-12pm at our March for March of Dimes (at our stadium)
At 10am, students will begin on a 4-mile walk around the DHS track. Contributors may pledge lump sum (via school cash online or cash) or per mile/lap sum (via cash) to support the students in their efforts to raise money for March of Dimes
Date: Saturday October 9th, 2021 @ 10:00am
$10.00 minimum required to participate
Currently they are roughly 25-30% through our $1400 goal
To make a pledge for the March for March of Dimes electronically. Follow this link
2019-2020 Projects
Participated in Kiwanis AWT Pancake Breakfast Fundraiser
Participated in the Out of Darkness Suicide Prevention
Adopted a family at Christmas
Volunteered at Onslow County Christmas Cheer delivering donations to families
Sponsored Dixon School-Wide Clothing Drive for Lake Waccamaw Boy's & Girl's Home with 2 pick-up truckloads of new and gently used clothing delivered in May. All clothing for children 3rd grade and under was donated to Master's Touch in Sneads Ferry.
Dodge Ball Fundraiser for the High School – winner played the faculty