Dixon Builders Club
Dixon Middle School Builders Club
---
Advisors Ms. Emily Hedrick and Ms. Laura Schmitt have about 40 students in Builders Club this year. Kiwanis liaison is Mike Benson.
Student Application
Student Member Release Authorization Form
Out of Darkness Walk 2021
---
8th Grade DMS Builders Club members have been collecting donations for the Onslow County Out of The Darkness Virtual Walk. 
Please consider sending a small donation to Dixon Middle School (Attn: Emily Hedrick/Builders Club) – even spare change is appreciated!
 Donations can also be made through our Team's online Fundraising Page: https://supporting.afsp.org/team/282863
All donations will go to the American Foundation for Suicide Prevention. 
Thank you so very much for your support in our efforts to raise awareness and funds for programs that help save lives. 

"The Out of the Darkness Program will be held virtually on November 13, 2021. We encourage everyone to walk at least 1,359 steps, on a route of their choosing, to honor the North Carolinians who died by suicide in 2020." (AFSP)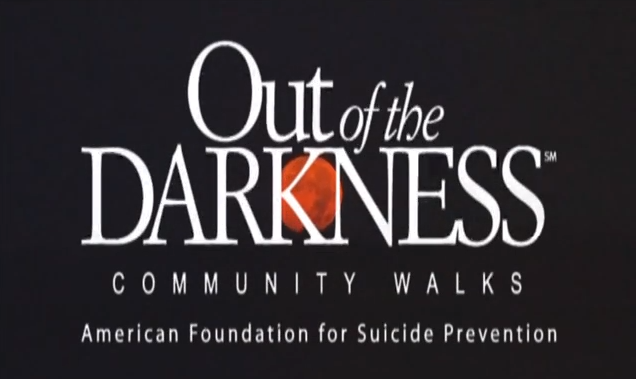 ---
Builders Club Week
---
Builders Club Projects: 2019-2020
Collected items and money ($300) for Adoption First Animal Rescue in Jacksonville.
In the fall, club members had a 'Campus Clean Up Day' where the grounds of Dixon Middle School were canvassed for litter or all types. It was noted that the athletics facility was particularly badly littered as one might understand from the number of competitions that occur there.
The club had a 'Canned Food Drive' (500+ food drive items) for the Dixon area CHEW program.
Sponsored 5 young children for Christmas. The BC students loved shopping for these little ones!
Collected over $500 for the family of one of our DMS students who is currently undergoing treatment at St. Jude Children's Hospital.
We will begin tutoring for 6th and 7th grade in February (during homeroom). We have 36 students signed up for tutoring so far!
---
Out of Darkness Walk: 2019
Students, teachers, Principal Bizzell, and family members from the Dixon Middle School Builders Club, along with Kiwanis Builders Club advisers were on hand to support suicide survivors as well as support the American Foundation for Suicide Prevention in suicide prevention education. The 'Out of Darkness Walk' event was held at Sound Side Park, Surf City on Sunday, March 24th. The Builders Club mono for the walk 'You Matter: Don't Let Your Story End!' was displayed on the back of their purple T-Shirts along with 'Dixon Smile Makers' on the front. There were some mighty sore legs among the walkers on Monday morning after climbing up and down the Surf City Bridge twice during their walk!
---