Ocean Fest
Mark Anders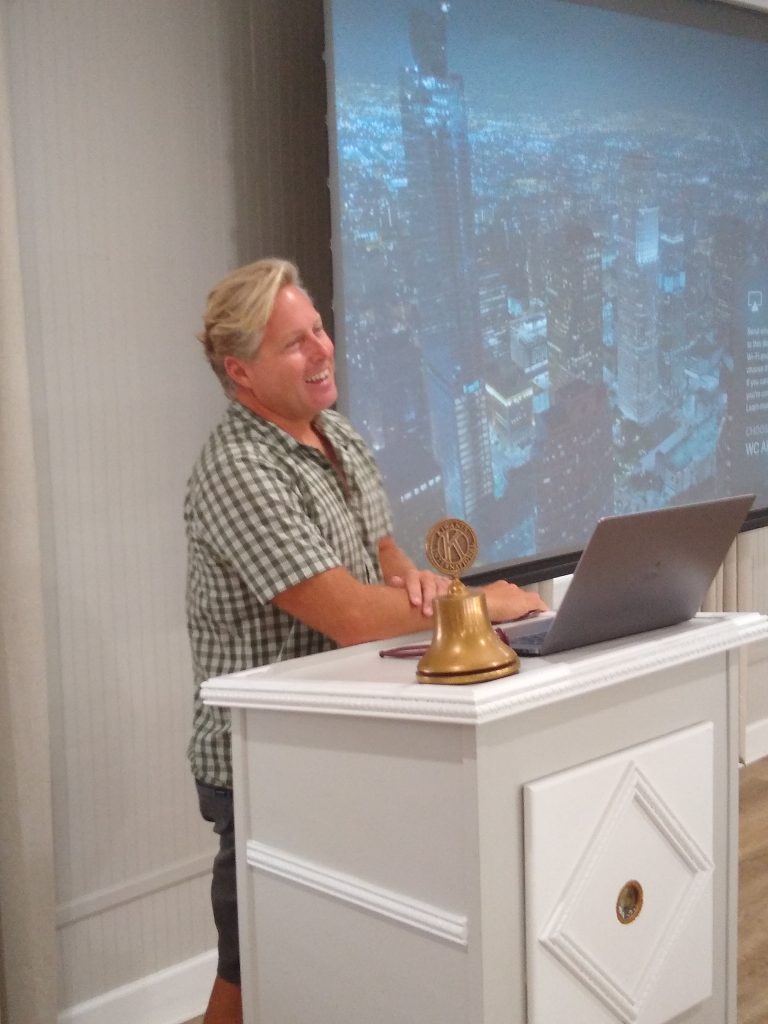 Mark Anders as early as a 6-yr-old always wanted to be a 'Surfer' even though he was born and raised several hundred miles from the nearest ocean wave. So he found a way to surf and make a living as a freelance writer, photographer, and filmmaker. Mark gave the Club a humorous talk about how he achieve all these goals. As a freelance writer he traveled the world working on stories related to how people enjoy 'doing their thing' in the out-of-doors. His stories are always based on him experiencing that same 'thing' as those he writes about. So he has shadowed Navy SEALS in live-fire training in the desert, motorbiked the Ho Chi Minh trail aka the Blood Road, climbed mountains, swam with sharks, and other kinds of extraordinary activities like playing a drowning victim so USCG Rescue Swimmers could "rescued" him half a dozen times as part of their regular mission training off the coast of Oregon.
As an avid surfer based in Surf City, Mark wanted to give back to the community for all the joy he has found in his passion for all things 'ocean.' As his website says 'The ocean has given us so much, and we've decided it's high time to return the favor…'
Going on the website says 'Ocean Fest was founded in 2019 by three surfing buddies who can usually be found riding the waves of Surf City, North Carolina. The motivation behind the event was simply to share our love for the ocean, celebrate the pure joy of surfing, and, most importantly, to give something meaningful back to Mother Ocean. With that in mind, all proceeds from the event benefit a variety of ocean-related charities and environmental causes. '
Ocean Fest is a 2-day event on Friday, October 8th through Saturday, October 9th.
Please visit the Ocean Fest website to see the list of events from bands to vendors as well as to sign up for the surfing contest: https://theoceanfest.org/